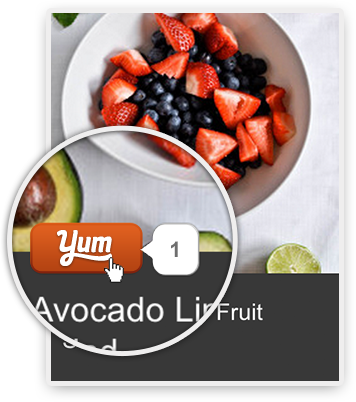 If you haven't discovered Yummly.com yet, you are missing out on a plethora of recipes to suit every diet or food preference imaginable. And if you write your own recipes, you can get them listed on Yummly.com from your Blog
They collect recipes from websites all over the web and tailor them to suit your preferences or particular type of diet. In Yummly's own words "Yummly's mission is to be the largest, most powerful, and most helpful food site in the world" They also have a handy shopping list widget where you can add the ingredients you need for a particular recipe, so if you have the app on your smartphone, you can take it with you to your local supermarket.
I only wish I'd found them sooner. I've often spent hours trawling the internet for recipes, only to get fed up with looking in the end. Now, I can look them all up in one handy place and I'm gradually adding my own recipes from this website with my 'Yum' button. And if you want to save any of my recipes, just click on the 'Yum' Button in the post.
When you register with Yummly, you get to choose your own diet preferences, then you can get suggestions straight to your inbox each day if you want. Or, you can search on their website, ticking the filters that will bring up loads of recipes matching your choices. Saving the best to your own Yum collection. They also really easy to print out and keep.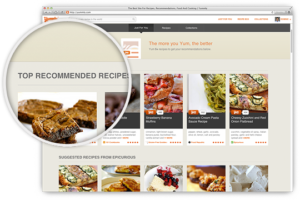 The biggest problem is deciding which of the tasty recipes to try out first 🙂
If you have a WordPress Website and would like to publish your recipes on Yummly get the free plugin
It will help you get more recognition on the web and gives you great quality Backlinks