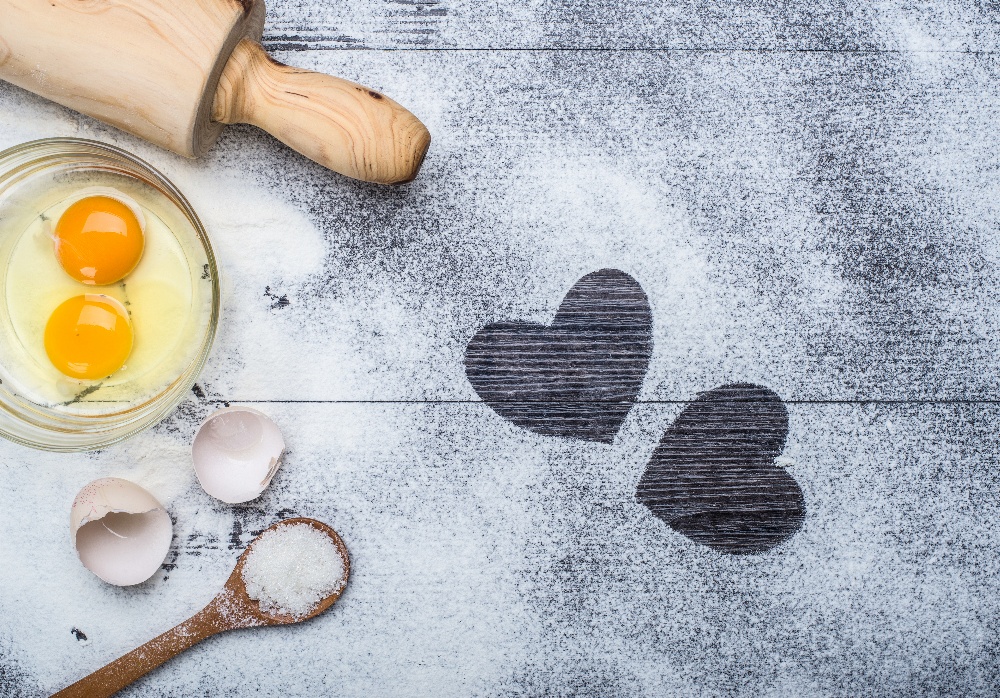 This recipe was given to my dad by an old friend who found it in a Family Bible. The recipe was dated 1725.
To find the ingredients, you need to look up the Chapters and Verses in a Bible or online. I haven't actually made this myself, or tried looking them up but have always intended to. I'll get back to you when I get round to trying it out. I believe it's a fruit cake but I might be wrong.
One clue: Ingredient no 5, 6 ozs Nahum Chapter 3 Verse 12 is Figs
To be eaten at Hallowmas (2nd November – All Saints Day)
Bible Cake
This is a cake recipe found in an old Bible dated 1725. Unfortunately, it doesn't say the oven temperature or how long you should cook it for. At a guess I would say 160 deg C for a couple of hours in a deep lined and greased cake tin. I think it's probably a fruit cake
Ingredients
¾

lb

Kings I Chapter 4 Verse 22

8

ozs Judges Chapter 5 Verse 25

6

ozs Jeremiah Chapter 6 Verse 20

8

ozs Samuel I Chapter 30 Verse 12

6

ozs Nahum Chapter 3 Verse 12

2

ozs Numbers Chapter 17 Verse 8

2

tspns Samuel I Chapter 14 Verse 25

½

teaspoon

Chronicles 2 Chapter 9 Verse 9

1

cup

Judges Chapter 4 Verse 19

3

St Luke Chapter 11 Verse 12

1

pinch

Genesis Chapter 19 Verse 26
Instructions
On St Jude's night (October 28th) mix together Ingredients 1, 3, 4, 5, 6, 8, and 11.

On Hallowmas Eve (November 1st) Add Ingredients 2, 7 and 9

Stir in unbeaten ingredient 10 and bake
Notes
Would love to hear from anyone who gives this cake a go. You need to look up the ingredients in a Bible.