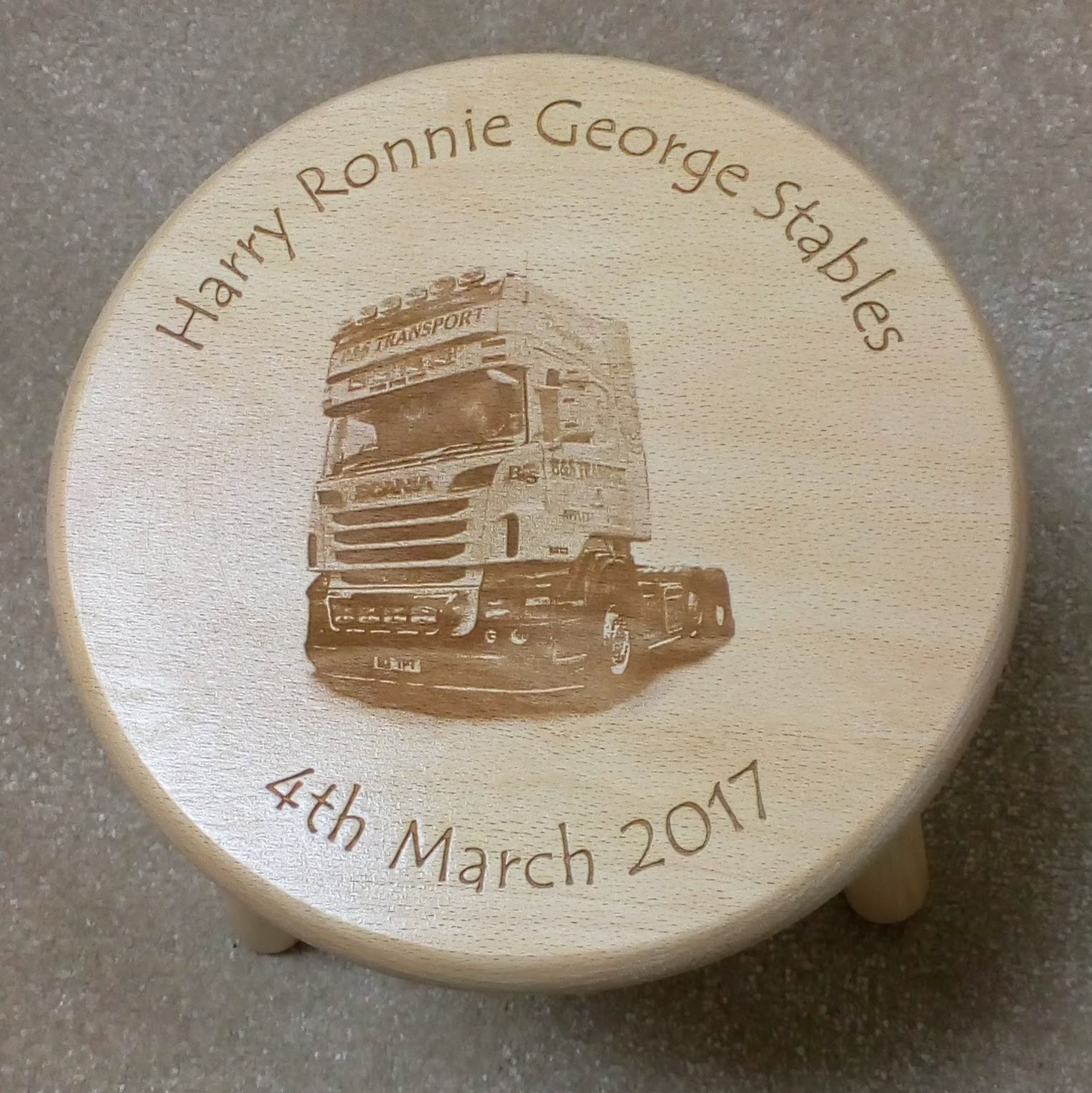 Children's Wooden Stools made to order. Engraved with names, dates, meaning of names, family crests, Coat of Arms or anything else you'd like. Lots of examples are shown below.
If you would like to order one, then you can do so by going
Here is a Gallery of Wooden Stools to give you some ideas. Most of the one's below were hand drawn in pyrography but nowadays they are engraved.
This is an example of an engraved wooden stool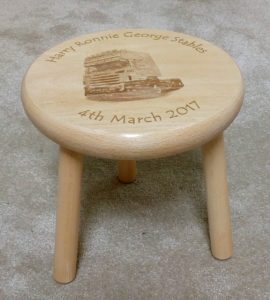 Save
Save
Save