Rich Coffee and Nut Cake – Gluten & Dairy Free
I found this old recipe card whilst sorting out my kitchen cupboards this week and thought I'd adapt it for Dairy and Gluten Free. It worked beautifully and the result is a scrumptious moist cake.
You could replace the coffee for cocoa and make it a chocolate cake, or use as a Brownie Recipe.
Rich Coffee and Nut Cake – Gluten & Dairy Free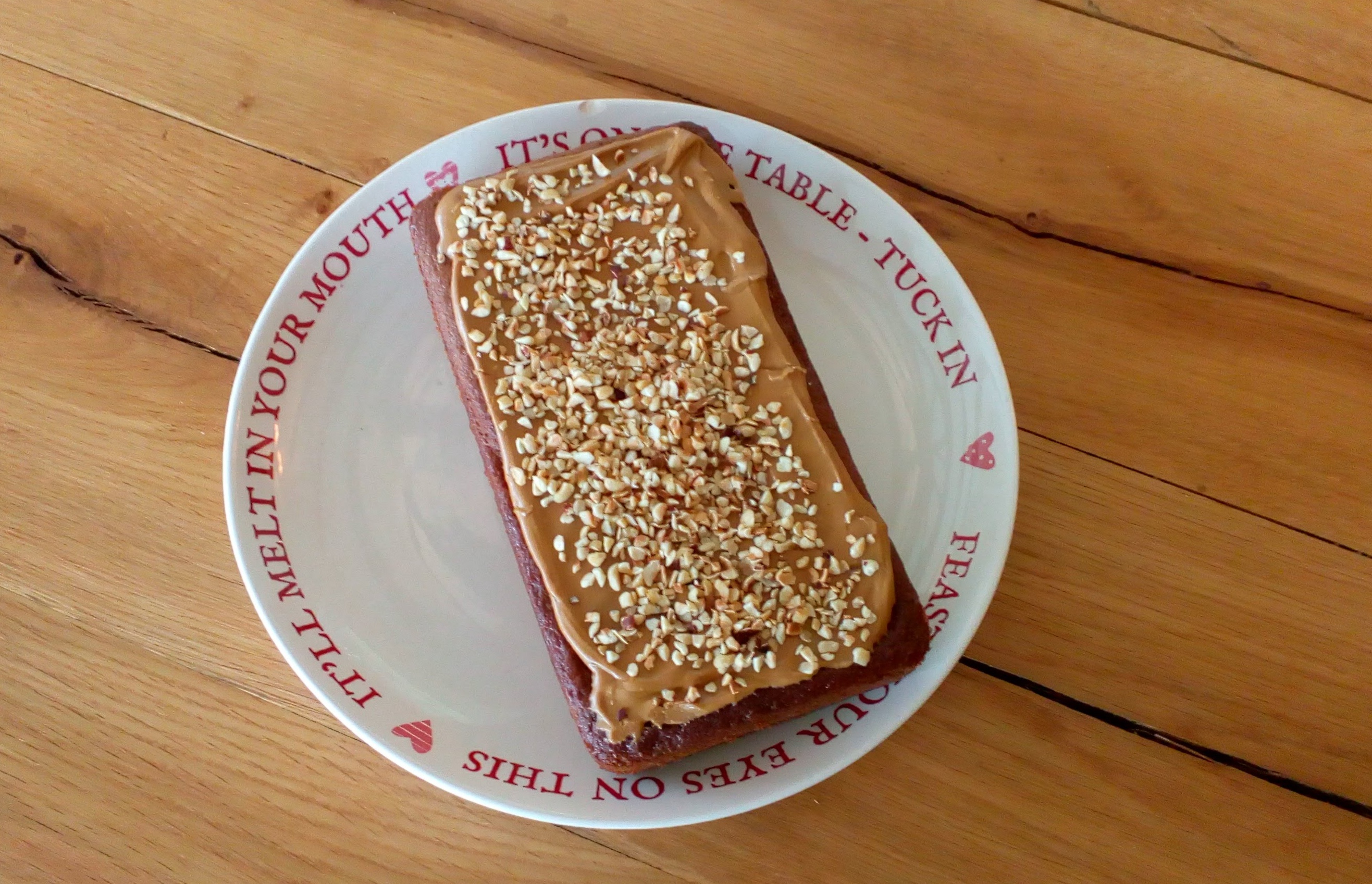 This would also make lovely Gluten free brownies. A rich moist cake.
Ingredients
5 ozs Soft dark brown sugar
3 ozs dairy free spread
1.5 eggs
1/2 teaspoon vanilla essence
3 ozs soya yogurt or other dairy free yogurt
2 ozs Doves Freee Bread flour
2 ozs Tapioca flour
2 tspns gluten free baking powder
3 teaspoons coffee (disolved in tiny amount of water)
Instructions
Beat Sugar and Dairy free spread
Add vanilla, eggs, coffee and yogurt
Gently add, flour & baking powder. Mix in until combined.
Grease a 2lb loaf tin sprinkle with flour, then tip out excess.
Pour the mixture in to the tin and bake at 170°C for approx 45 minutes or until a skewer inserted into the centre comes out clean.
Turn cake out on to a rack and leave to cool completely.
http://aunty-lils.co.uk/blog/rich-coffee-nut-cake-gluten-dairy-free/